Single Origin Coffee Flavor Profiles and Traceability
What does single-origin coffee mean?
Single Origin Coffee refers to coffee beans that come from a specific geographic region, often from a single farm or estate. Unlike blends that combine beans from various sources, single-origin coffee showcases the unique flavors and characteristics of a particular origin.
When you indulge in single-origin coffee, you experience the distinctiveness that arises from factors such as the microclimate, soil conditions, and altitude specific to that origin. These elements influence the beans' flavor profile, resulting in a truly exceptional and authentic coffee experience.
Exploring Flavor Profiles
Single-origin coffees offer a fascinating array of flavor profiles. Let's embark on a virtual tour to discover the unique characteristics of some renowned coffee-growing regions:
Ethiopia – The Birthplace of Coffee
Ethiopian single-origin coffees are renowned for their vibrant and complex flavors. Delicate floral notes of jasmine, coupled with bright citrus acidity, dance on your palate. You may encounter hints of berries, wine-like undertones, and a lingering sweetness that make Ethiopian coffee a captivating sensory journey.
Colombia – Rich and Balanced
Colombian single-origin coffees are known for their balanced flavor profiles. With a medium body and lively acidity, they boast notes of caramel, chocolate, and nuts. The enticing aroma and smooth finish contribute to the everlasting popularity of Colombian coffee among coffee lovers worldwide.
Costa Rica – Crisp and Fruity
Coffee from Costa Rica showcases a bright and crisp acidity, accompanied by delightful fruity flavors. Experience the juiciness of berries, tropical fruits, and occasional hints of honey. Costa Rican single-origin coffee offers a refreshing and vibrant cup with a pleasant lingering aftertaste.
Brazil – The Coffee Powerhouse
Brazilian single-origin coffees are celebrated for their distinctive nutty and chocolatey flavors. The low acidity and medium body of these coffees make them incredibly smooth and easy to drink. You might also detect notes of caramel and toasted bread, adding to the overall richness of the experience. Brazil, being the largest coffee producer in the world, has a significant influence on the global coffee scene.
Kenya – Bold and Dynamic
Kenyan single-origin coffees are recognized for their bold and dynamic flavor profiles. They often exhibit a vibrant acidity, akin to a crisp apple, and are known for their complex fruit and berry notes. You might taste hints of blackcurrant, grapefruit, or even tomato, which make Kenyan coffee a truly unique and invigorating experience.
Guatemala – Sweet and Complex
Guatemalan single-origin coffees are cherished for their sweet and complex flavors. These coffees often have a full body and a bright acidity, complemented by flavors of chocolate, nuts, and citrus. You might also notice a subtle floral aroma, adding another layer of complexity to these delightful coffees. The high-altitude growing conditions in Guatemala contribute to the distinctive qualities of its coffee.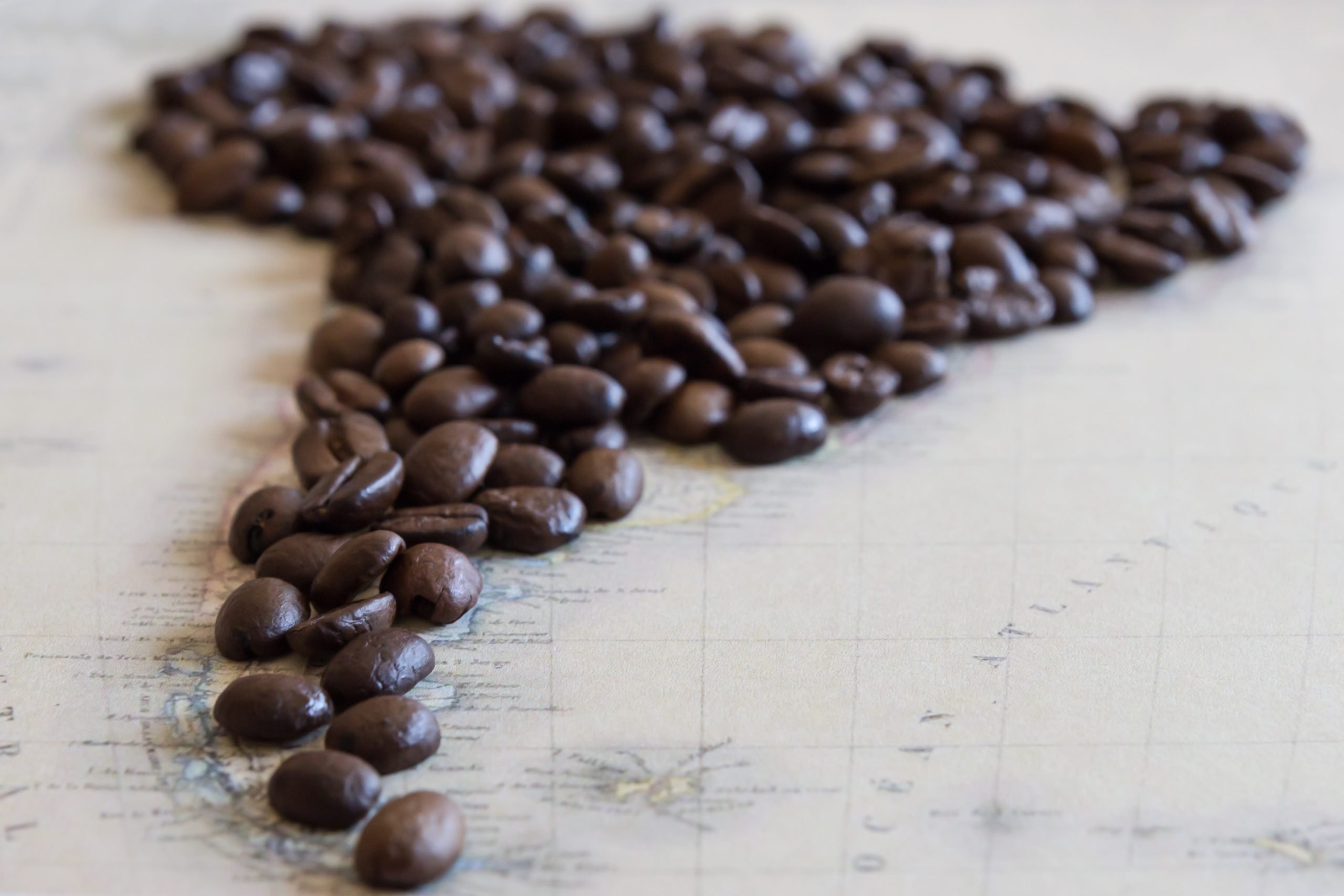 Yemen – The Ancient Tradition
Yemeni coffees are revered for their rich history and distinctive flavor profiles. These coffees often exhibit a medium body with low acidity and are known for their earthy and spicy flavors. You might taste notes of dried fruit, wine, and even a hint of tobacco. Yemen, the origin of the Mocha coffee, offers a unique and traditional coffee experience that is deeply rooted in history.
Vietnam – The Dark Horse
Vietnamese coffees are known for their robust and bold flavors. These coffees often have a full body and low acidity, characterized by flavors of dark chocolate, caramel, and smoky undertones. Vietnam, being the second-largest coffee producer in the world, is particularly known for its strong Robusta coffee, offering a distinct and intense coffee experience.

Balinese Single Origin Coffee – The Exotic Paradise
Balinese coffees are typically grown in the volcanic highlands, which contribute to the unique characteristics of these beans. One of the most popular is the Bali Blue.
Balinese single-origin coffees are celebrated for their smooth body and balanced acidity. They often exhibit a rich, syrupy texture, complemented by flavors of dark chocolate and tropical fruits. You might also detect subtle hints of spices, reflecting the island's rich culinary heritage.
The Essence of Traceability
One of the remarkable aspects of single-origin coffee is its traceability. By knowing the specific origin of your coffee beans, you establish a deeper connection with the entire production process. You gain an appreciation for the diligent efforts of skilled farmers who nurture the beans to ensure exceptional quality and integrity.
Furthermore, single-origin coffee promotes transparency and supports fair trade practices. When you choose single-origin coffee, you directly contribute to sustainable farming and help uplift the lives of farmers and their local communities. It's a meaningful way to preserve the unique coffee-growing regions for future generations.
Unleashing the Barista's Creativity
For baristas and coffee enthusiasts, single-origin coffee provides an exciting opportunity to unleash their creativity. Each origin's distinct flavors offer a blank canvas for experimenting with brewing methods, extraction techniques, and brewing equipment. Baristas can skillfully highlight the unique characteristics of each coffee, resulting in an elevated and personalized coffee experience.
What Does Single Origin Coffee Mean to You?
In conclusion, single-origin coffee signifies the celebration of distinct flavors, rich history, and the dedication of coffee farmers. It allows you to savor the essence of a specific coffee-growing region, unlocking a world of flavors that reflect the unique terroir and craftsmanship involved in its production. By exploring single-origin coffees, you embark on a sensory journey that deepens your connection with the origins of your beloved beverage.
So, the next time you enjoy a cup of single-origin coffee, take a moment to appreciate the story behind each sip. From the Ethiopian highlands to the Colombian mountains and Costa Rican plantations, let the flavors transport you to distant lands. Embrace traceability, support sustainable practices, and indulge in the artistry of baristas who bring out the best in each origin.
If you would like to try some specialty-grade single-origin coffee, be sure to check out our shop today.
What is the most preferred coffee in the world?
The preference for coffee can vary greatly depending on personal taste and regional trends. However, Arabica coffee, known for its smooth, mild flavor, is often cited as the most popular type of coffee globally.
What is the most ordered coffee in the world?
The most ordered coffee in the world is typically a simple brewed coffee, often referred to as a "regular coffee" in many places. However, espresso-based drinks like lattes and cappuccinos are also incredibly popular, particularly in coffee shops and cafes.
Does single-origin coffee taste better?
The taste of single-origin coffee versus a blend is subjective and depends on personal preference. Single-origin coffees are appreciated for their unique flavor profiles that reflect their specific growing region. However, coffee blends can also offer a balanced and complex flavor that many people enjoy.
What are the three roast levels of coffee?
The three primary roast levels of coffee are light, medium, and dark. Light roasts are more acidic and retain more of the original coffee's flavor. Medium roasts have a balanced flavor, aroma, and acidity. Dark roasts have a robust, bold flavor and are less acidic.
How do I choose a coffee origin?
Choosing a coffee origin depends on your taste preferences. Each coffee-growing region produces beans with distinct flavors and characteristics. For example, Ethiopian coffees often have floral and citrusy notes, while Colombian coffees might be more balanced with notes of caramel and nuts. It can be helpful to try a variety of single-origin coffees to discover which regions' flavors you prefer.
Why are blends cheaper than single origin?
Blends are often cheaper than single-origin coffees because they can combine high-quality beans with lower-cost beans to create a balanced flavor profile. Single-origin coffees, on the other hand, are typically sourced from specific regions or estates and are often produced in smaller quantities, which can increase their cost.